Thursday, February 9th, 2023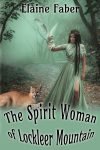 This is an excerpt from my fictional novel, The Spirit Woman of Lockleer Mountain, available at. Amazon… ebook is $3.99. Enjoy an edited dance scene from Lou's visit to a Native American Pow Wow. 
Lou filled a thermos with coffee and grabbed her camera. If she'd judged her time correctly, she'd get to the Native American reservation in time to see the first Pow Wow dance.
Lou backed down the driveway, headed toward the reservation. Even with November's chill, the warm sun melted the night's dew 0ff shrubs and trees causing a mist to rise, almost as if it was raining upside down.
A chipmunk skittered across the road. She waved as she passed several cars. Everyone who lived on the mountain exchanged friendly waves and greetings.
Lou heard the thrum of drums and people cheering as she neared the reservation's recreation hall. She followed the noise to where the visitors were seated in a circle and found a seat near the front.
Several dancers entered the makeshift arena wearing brightly colored circular-feathered headdresses. One of the men wore yellow face paint. His shirt was decorated with designs in brightly colored bead work. Bells on his ankles jangled as he gyrated and spun to the drumbeat, and his robes swirled behind his body. His boots were made of animal fur with tassels that twirled as he twisted.
One man left the circle and a woman entered. As she danced, she moved forward and then back from the yellow-faced dancer. Embroidered and beaded designs depicting spiritual beings covered her vivid red shawl and fringed skirt. Her hair was plaited with a headband decorated with a beadwork design. The couple moved closer together, but never touched. Each dancer spun faster as the drum beat quickened, their ankle bells keeping time to the rhythm.
As the dance quickened, Lou felt the sexual tension well up in her body. At last, the woman approached her partner, whipped off her shawl and held it at arm's length. The man grabbed the shawl and flung it around her shoulders, pulling her close to his body, as if in an embrace. The drum beat stopped.
I now pronounce you man and wife? Was that the meaning of the dance? Lou turned at a touch on her sleeve. Emmy stood behind her, smiling. "It was beautiful. I could feel the intensity of it. Was it a marriage dance?"
"Yes. A ritual dance from long ago," Emmy said. "When a young woman was ready to marry and selected a mate, as they danced, she offered him her shawl, signifying her interest in marriage. If he agreed, he wrapped it around her body and pulled them together. This dance is only symbolic, commemorating customs from our ancestors' days."
"It reminds me of a Bible story." Lou said. "A young widow named Ruth went to the winnowing harvest and caught Boaz's eye. Ruth's mother-in-law sent her to a winnowing festival. That night, Ruth crept in and lay at Boaz's feet, a sign she was willing to be his wife. Come morning, finding her there, he came to an understanding with another kinsman who had first right of refusal for Ruth's hand. Never underestimate the power of a woman when she sets her sights on a mate."