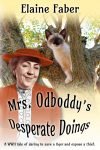 Due to the need to feed and supply the troops during WWII, the federal government established a rationing system to conserve crucial food and supplies which required Katherine and Mrs. Odboddy to reimagine how to shop using a ration book and still cook delicious meals. The system wasn't perfect. Whenever the government announced an item would soon be rationed, citizens stood in line in front in front of the market, with intentions of buying up as much as possible. Many folks planted a Victory garden to supplement  vegetables and fruit, and canned any overflow to use the following winter.
The rationing program involved giving a number of "points", which came in the form of stamps printed inside a ration coupon book. These were distributed throughout the war to each person including the children.  Restricted items required a certain number of points, along with money.
Tires were rationed first, starting in January 1942, just weeks after Pearl Harbor.  Consumers could no longer buy new tires; and were required to patch or have the treads replaced on existing tires. Multiple tire issues were the result of poor quality tires and poor condition of the roads. Health care professionals, fire and police could purchase new tires, also buses, and certain delivery trucks, with specific approval.
Black market trading in everything from tires to meat plagued the nation, including the black market purchase of ration books. Rationing brought about increased black market activity because  certain foods were rationed, starting with sugar in May 1942. Coffee was restricted to one pound per adult every six weeks for a period of time, followed by meats, fats, canned fish, cheese, and canned milk.  Folks with extra ration coupons befitted by selling them on the black market. In  Mrs. Odboddy Hometown Patriot, Mrs. Odboddy recognized the issue of stolen ration books and set about to expose the criminals involved.
In the latest Mrs. O novel, Mrs. Odboddy's Desperate Doings, we expanded on the issue of ration books, cooking with limited supplies and relying on Victory gardens to supplement fruits and vegetables. Cuts of meat were rationed, often leaving only the internal organs to include liver, heart, neck bones and ox tail available for purchase. Below is the original recipe for Oxtail Stew,
OXTAIL STEW
Dredge three large oxtails in flour and brown with an onion in butter or shortening. Add two tablespoons of bacon grease. Toss the floured meat into the frying pan with a diced onion and brown on all sides. To a large kettle, add two cups of canned beef broth, two cups of water and two cups of canned tomatoes. Add a bay leaf, a teaspoon of salt and a dash of pepper. When the meat and onion are nicely browned, add to the kettle liquid, turn down the burner to simmer, and cook for three hours. During the last hour, add half a cup of carrots, half a cup of chopped celery, a tablespoon of parsley and six potatoes from the Victory garden. Just before ready to eat, thicken the gravy with flour or corn starch.
The stew is delicious, hearty with vegetables and fairly inexpensive and can be cooked during the day, while pursuing other activities. Mrs. Odboddy would set an oxtail stew 'aboil, as she plotted how to expose the town's popular thieving doctor, after seeing him steal art work from the neighbor, or in an effort to find a home for their displaced carnival tiger, Shere Khan.
All these wonderful WWII mystery adventures are available at Amazon for $3.99 ebook.
Tags: amphetmines in war, art theft, fiction, humor, Mrs. Odboddy, mystery, novel, rationing, romance, tigers, war bonds, WWII